Making Character Magic with Entertainment Creatives | Los Angeles Comic Con 2022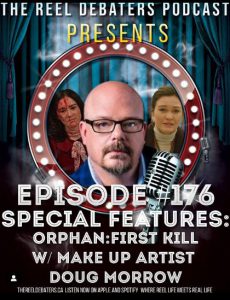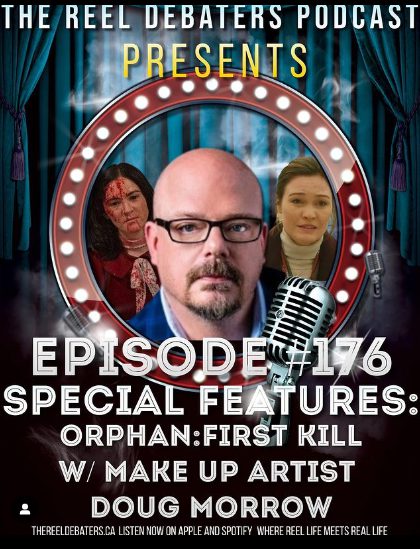 Special Features Episode #176
The Reel Debaters Micheal sits down with Doug Morrow to find out how he de-aged Isabelle Fuhrman for Orphan: First Kill with behind-the-scenes stories about the filming and what he's watching these days. Doug is one of the most talented artists in the industry with over 30 films to his credit ranging all over the genre spectrum and easily one of the loveliest humans ever to hold a mould. We hope you enjoy the Doug.
October 2022
S 3: Ep 10 with Tiffany Bartok
Orphan: First Kill's Makeup Designer Doug Morrow and Actress Isabelle Fuhrman talk aging backwards with Esther
October 2022

by Joey Moser
Makeup Head Doug Morrow On Creating the Origins of Esther's Evil for 'Orphan: First Kill'
October 2022
Legends & Masters Show
2022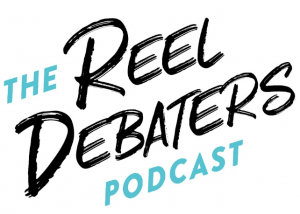 September 10, 2020
Doug Morrow, Micheal Petrow and Jimmy Skinner live from the Character Illusions studio go over the evolution of its use in movies. We dive into some makeup heavy films and find our how they do what they do.
This is the behind the scenes of movie magic in the ongoing series "Manitobans Making Movies".
March 11, 2020
A 30+ year veteran in the movie industry doing beauty and character makeup, puppets and prosthetics, Doug shares stories about set life, working on such movies as Jumanji (1995) and Happy Gilmore (1996), what it takes to "make it" in the movie industry. Joining him in the living room are Jimmy Skinner, Micheal Petrow and Mark Cowell.
Special Makeup Artist
Curse of Chucky